Non-invasive, wireless, wearable technology
Designed specifically for the needs of animals and vets
Easy-to-use, innovative, live monitoring platform
WirelessZoo is a non-invasive, wireless, wearable technology that provides readings of pulse rate, SpO2, temperature every two seconds.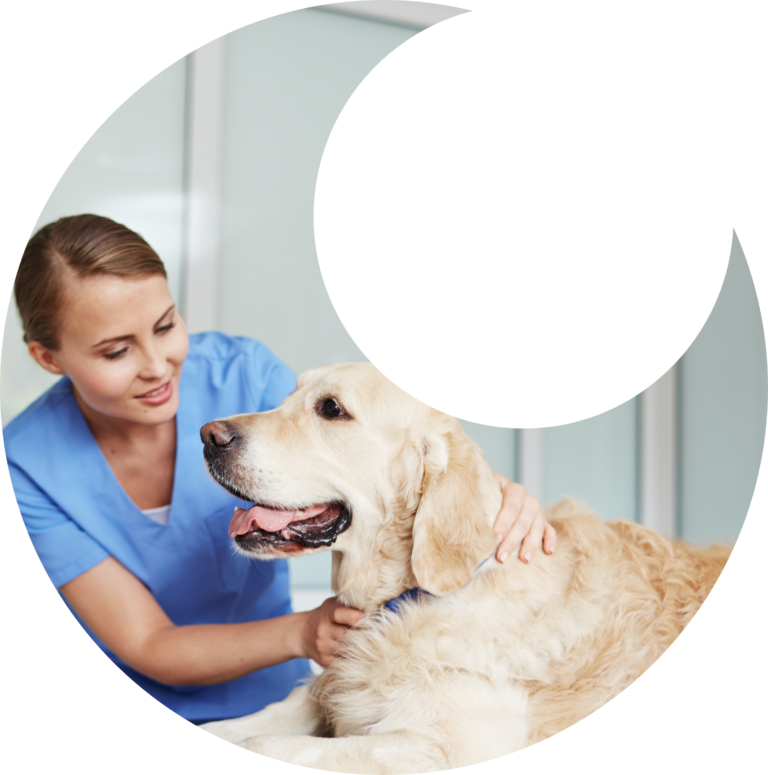 GO WIRE FREE FOR
EASIER MONITORING
WirelessZoo is designed specifically for the needs of animals and vets, and reduces the need for wired monitoring systems and regular physical checks.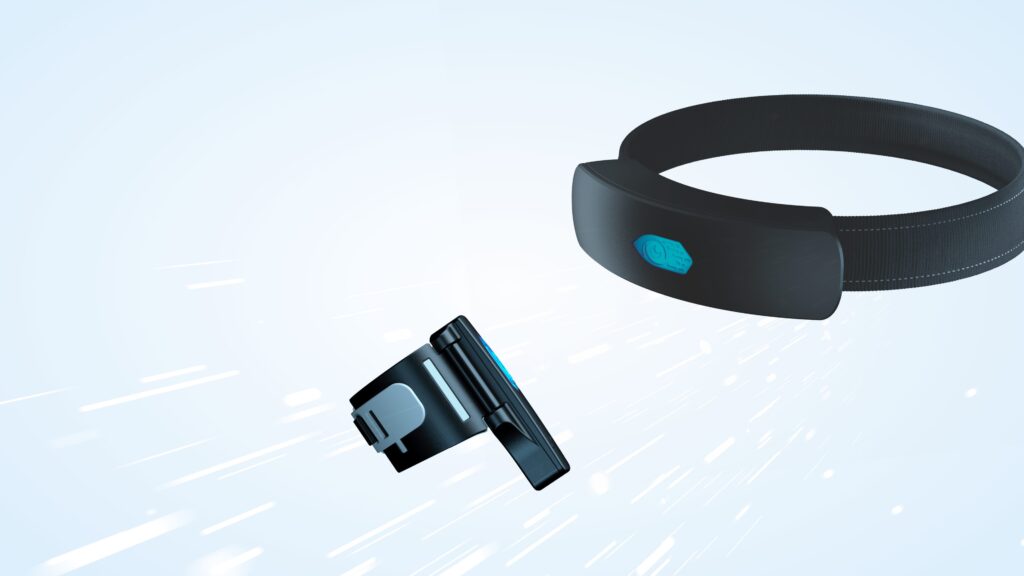 HELP OPTIMISE
PRACTICE WORKFLOWS
Monitor multiple patients 24/7 and digitally record their parameters. Data is displayed on user-friendly dashboard, viewable on any internet-connected screen.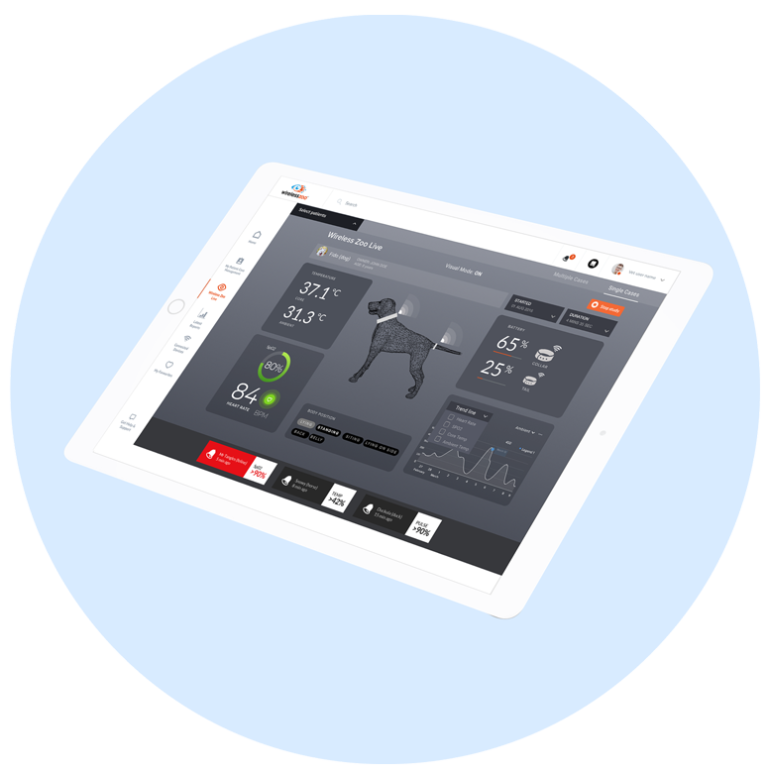 Get started with WirelessZoo™ and Book a Demo today