A FLEXIBLE WAY TO
MONITOR PATIENTS
WirelessZoo is designed to be dynamic to your needs and allow effortless monitoring of your patients
WIRELESSZOO OFFERS THE FOLLOWING OPTIONS:
24/7 monitoring
Monitoring of multiple patients simultaneously
Setting patient-specific parameter alerts to give you peace of mind
User friendly dashboard – see your patient parameters at a glance
Viewable on any internet-connected screen
PMS integration – we are currently working with several PMS providers to bring you a seamless integration
By providing 24/7 monitoring of multiple patients simultaneously, WirelessZoo enhances patient care, practice efficiency and client services.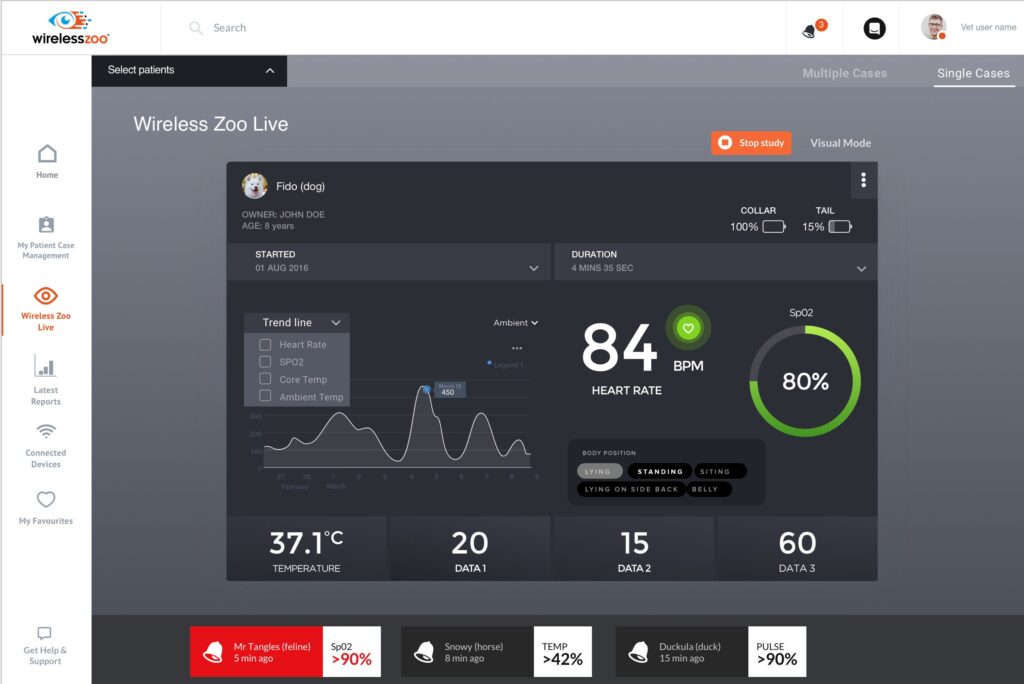 WANT TO KNOW MORE?
Contact the team for a virtual or in-practice demonstration of the WirelessZoo.
Get started with WirelessZoo™ and Book a Demo today
For more information or contact a member of our sales team.

Book a Demo


Contact Us