EASIER MONITORING
FOR VETS AND PETS
WirelessZoo is an easy-to-use, innovative, live monitoring portal designed specifically for the needs of animals and vets. It is responsive and web-based, allowing you to review patient data at a glance – with the capability to monitor multiple animals simultaneously.
Data from the ZooSense is sent via the ZooCoonect Device, wirelessly, and is displayed on a user-friendly dashboard, the WirelessZoo Portal. The portal can be accessed from any internet connected screen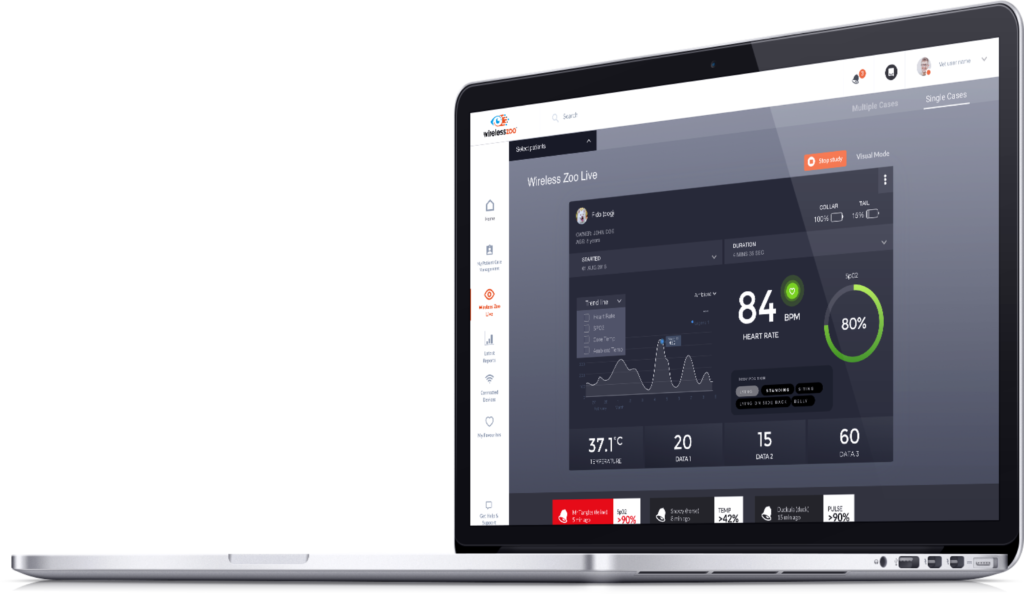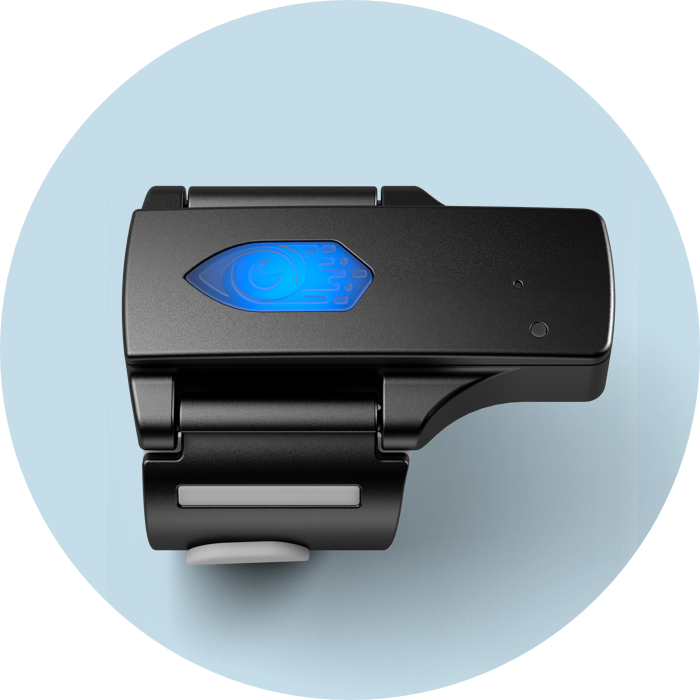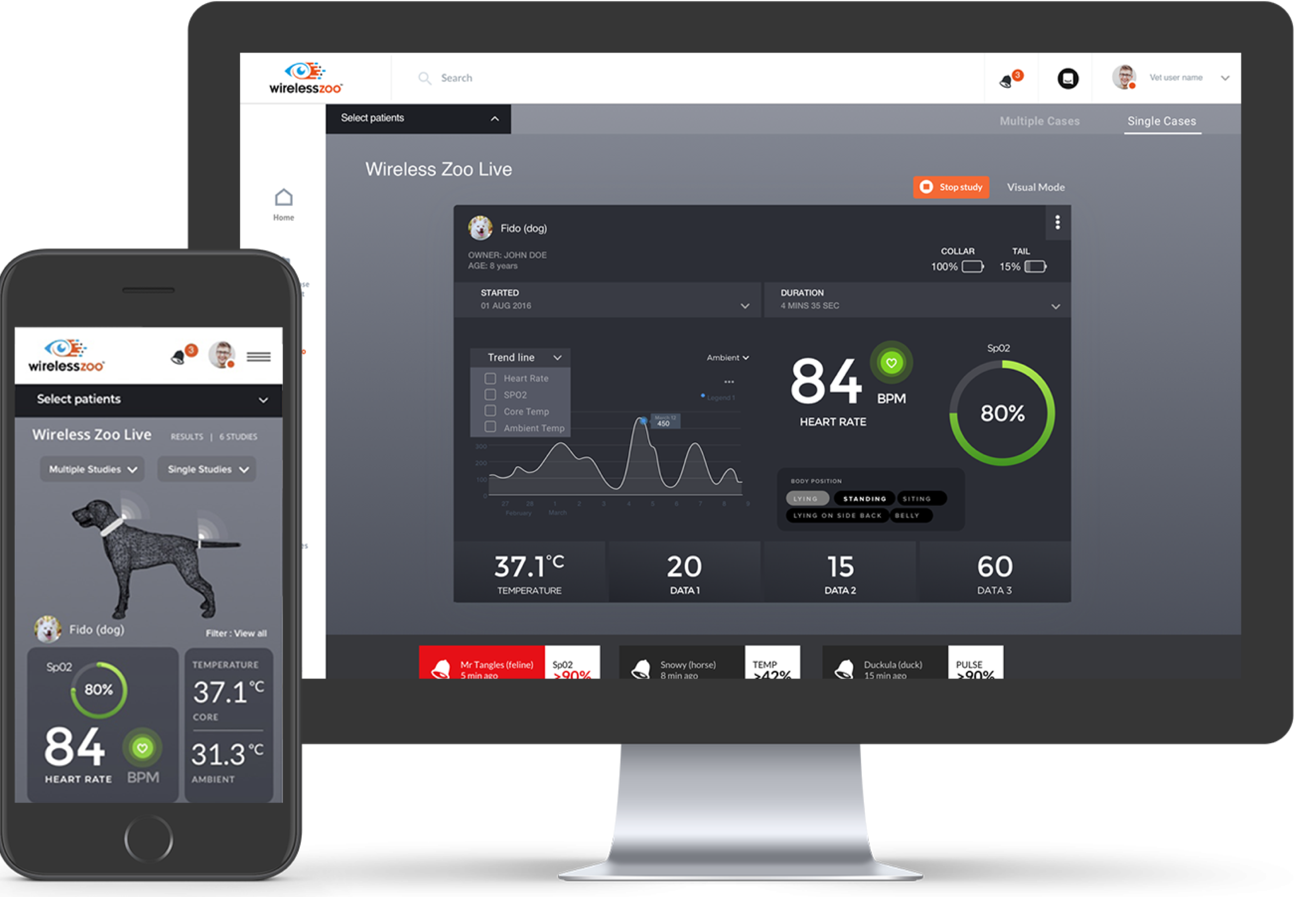 The responsive and web-based portal allows you to review patient data at a glance with the capability to set patient-specific parameter alerts to assist with on-going monitoring, allowing your team to more easily multitask, confident that patients are being effectively monitored.
Get started with WirelessZoo™ and Book a Demo today